Security Technology & Partners
Foremost Security Technology
Foremost Security Ltd are experts in recruiting, training and managing the 'human' aspects of security. Foremost provide and manage the guards and patrolmen to protect clients' premises and to perform the core security services – Keyholding, Lock & Unlock, Mobile Patrols, Vacant Property Inspection and Guarding.
Technology is used within Foremost to ensure that the services provided by Foremost operate efficiently and effectively and to ensure that measures are in place which facilitate continuous improvement to Foremost's services. (Read more about the Foremost Security control systems).
However, there are other aspects of security, applied through the use of the latest technology, which Foremost Security recommend clients outsource to qualified professional companies. When Foremost and their clients agree that the installation of new technological security solutions would prove beneficial Foremost will recommend a trusted company, or two, to the client. Foremost is happy to work with any security system provider chosen by the client – providing of course that they prove to be both professional and effective.
The technological solutions which can improve a business's physical security include:
CCTV – permanent and temporary
Intruder alarms
Access control systems
Fire alarms
Integrated system
Audio alarms
Foremost Security has a fantastic relationship with, and is happy to recommend, APS Security & Fire who are based in Long Eaton. APS are a Foremost Security preferred partner and we've worked together on many sites across Nottingham, Derby and Leicester.
In most cases Foremost also recommend a second possible supplier to give the clients a comparison / choice.
Keyholding
Keyholding involves a company or trained personnel keeping hold of a spare key to your building.
LEARN MORE
Lock & Unlock
More than just a keyholder you completely trust to carry out daily locking or unlocking duties.
LEARN MORE
Mobile Patrols
Keep your premises safe and secure, even if you're not there - a visual deterrence to thieves and vandals.
LEARN MORE
Guarding
Trained uniformed Static Security Guard stationed at your business. 24 hours per day, 7 days a week for the whole year.
LEARN MORE
Meeting your insurance / landlord needs and protecting your empty properties. Giving you peace of mind.
LEARN MORE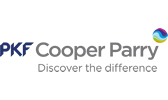 Need to talk to someone about protecting your business premises.
Serving Your Local Area
Head Office
Unit F, Acorn Park
Lenton Lane Industrial Estate
Nottingham, NG7 2TR, UK
Call Us
0115 911 0213
(24 hrs)