Covid-19
We are operating as normal through the second lockdown.
If your business security has become an issue as a result of the lockdown or you need advice about your security, please call us.
Protecting your premises
Serving business premises in Nottingham, Derby & Leicester
What WE Do
We provide the right mix of services to protect your premises and staff
The security needs of every business / organisation are different. Foremost Security recognises this and provides a flexible range of options to meet your needs
Keyholding
Keyholding involves a company or trained personnel keeping hold of a spare key to your building.
LEARN MORE
Lock & Unlock
More than just a keyholder you completely trust to carry out daily locking or unlocking duties.
LEARN MORE
Mobile Patrols
Keep your premises safe and secure, even if you're not there - a visual deterrence to thieves and vandals.
LEARN MORE
Guarding
Trained uniformed Static Security Guard stationed at your business. 24 hours per day, 7 days a week for the whole year.
LEARN MORE
Why you need a security provider?
Every organisation needs a security plan. Some of those plans make it very clear that either you employ a security team or you need to outsource your security provision. Using a specialist security company generally proves to be the most cost effective and flexible solution.
So, you need a security provider to:
Protect your premises and staff
Reduce costs (over internal provision of the service to the same level)
Reduce stress and disturbed nights because professionals are handling it while you sleep (or party)
Meet your health & safety obligations
More Info
When you worry about the security risks your business faces whether that is because of your location, the product or service you provide or simply because history has shown you to be a high risk target.
More Info
You have obligations to your staff to ensure that they are protected should they have to attend a security incident. It may make sense to outsource the risks and the obligations.
More Info
Your staff are likely to be your most valuable asset. Fetching them out of bed to attend a call-out isn't a great way to protect their mental or physical wellbeing.
Reduce costs / increase flexibility
More Info
Consider the costs for you to establish an in-house security team and processes equivalent to the service provided by a professional security company.
When you factor in the flexibility you need to provide sickness and holiday cover and short term increases in activity – outsourcing usually proves significantly less expensive and more flexible.
The East Midlands Foremost Security Company
Our values: Quality, Honesty, Flexibility, Integrity, Reliability and Accountability
Available 'round the Clock
24/7 and 365 days a year our security professionals are on hand to protect your premises and staff
Satisfaction Guaranteed
Our contracts are flexible because your security needs are changeable. We provide what your organisation needs
Free Consultations
Whether you currently have a security provider or not it is worth reviewing your organisation's security requirements
"I didn't get chance to say on the call but thank you for your support during lockdown, you and the team have been so responsive and accommodating. I know that we have been putting a lot of pressure on you with last minute changes but you haven't once failed us and for that I am eternally grateful. "
"Switching to Foremost was a great move. The team are very reliable, professional & helpful with a can do attitude. We would definitely recommend Foremost to anyone looking for a security company."
"We have used Foremost Security for short term and adhoc security requirements at various buildings across Nottingham. And for me it's good to know that they can reliably service our needs with a professional and courteous approach."
SIA Approved Contractor Status
The ACS standard encompasses all aspects of a security provider's operation. It takes a holistic view of how well an organisation is managed and an approved organisation must demonstrate to an independent assessor, on an annual basis, that it has met defined standards.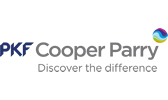 Need to talk to someone about protecting your business premises.
Serving Your Local Area
Head Office
5 Russell Place, Nottingham, NG1 5HJ, UK
Call Us
0115 911 0213
(24 hrs)