Security for Local Authorities / Public Sector Premises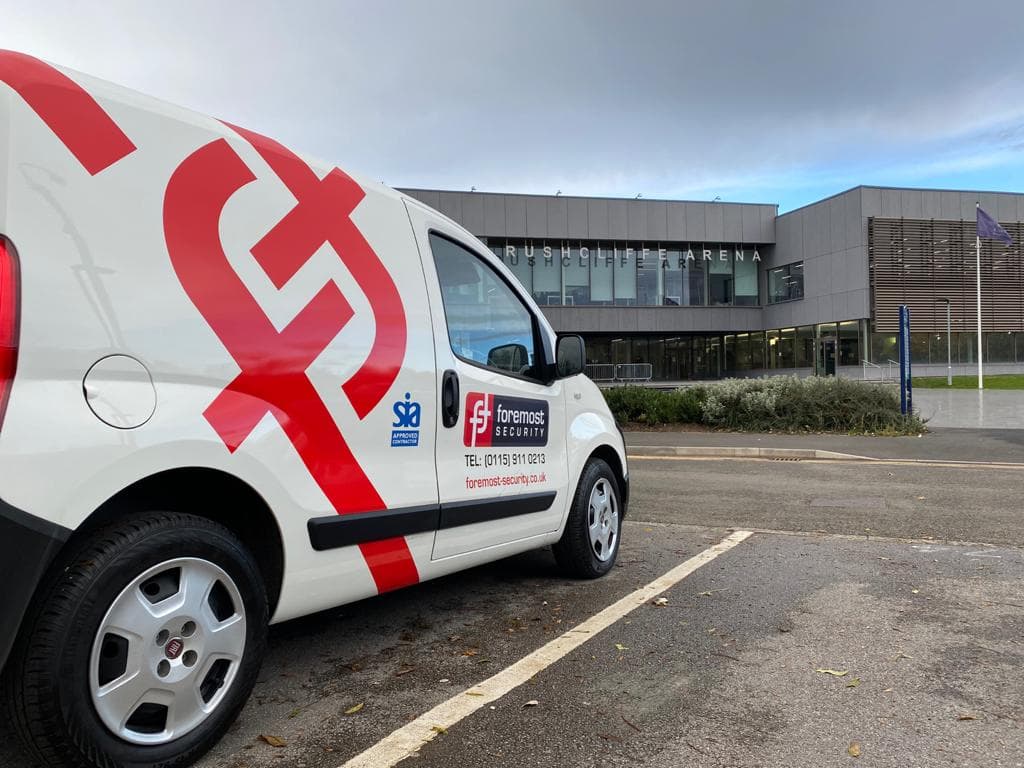 Premises Security for the Public Sector
Foremost secure buildings and other properties for local authorities across the East Midlands. Parish Councils, Borough Councils, District Councils, and Town Councils around the region use Foremost services to secure their offices out of hours and ensure that council facilities are locked and unlocked at the appropriate times.
The services used by local authorities vary widely but usually involve a combination of:
Protecting local authority properties
Local Authorities have been reviewing their security expenditure for decades—aiming to get the best protection for every pound of budget spent. For many councils, the outcome of such reviews has been to outsource out-of-hours premises security to accredited professional security companies such as Foremost, in the East Midlands.
Professional security companies provide the flexibility to have the security services appropriate to the authority's needs at all times. This gives scope for moving from retained Keyholding & Alarm Response and/or Lock & Unlock services—adding ad-hoc Mobile Patrols or even Static Guards when the need arises.
The essential benefits of using a professional security provider
More Info
All local authority properties, from offices to parks and public toilets to vacant sites, are at risk from thieves and vandals. Maintaining effective security services to protect the property portfolio is key to minimising the risk to the councils holdings.
More Info
Having council staff, who are not suitably security trained, called out to respond to alarm activiations or other security incidents is not good practice. Using trained and certified security officers reduces the personnel risk to council employees.
More Info
Security signage and visible security patrol presence have a significant deterrent effect on potential criminals. There is always an easier target than one where a security company is obviously active.
Reduce costs / increase flexibility
More Info
Minimising authority spend on security allows more money to be targeted at other services. When you factor in the need for significant flexibility in the security services needed by an authority – outsourcing always proves significantly less expensive and more flexible.
Not just a security officer…
All councils aim to deal with the public, in all situations, without causing or escalating conflict. Ensuring the security of council premises can put security officers in the front line of dealing with irate members of the public. When locking a car-park at the designated time while cars are still in it, or locking or unlocking the public toilets, confrontations happen.
All of Foremost's Officers have been trained to deal with the public without escalating the situation. Conflict management is part of the training curriculum. Rules, processes and procedures are agreed in advance between the council and Foremost for the handling of such situations. The security officers are briefed and all interactions are reported.
Ad-hoc Cover
Local elections, perceived threat increases and other events can cause the authority to need additional security services, sometimes at short notice. Foremost provides the flexibility to ramp-up the protection provided on an ad hoc basis.
Increased cover during election night has been one service required by some local authority clients. Deterring anyone from interfering with the counting process or the safe storage of the ballot papers.
Rushcliffe Borough Council
"The service that we receive is always to a high standard.

All enquiries are responded to in a timely, friendly and professional manner. All incidents of alarm activation are responded to in line with our agreement and as expected."
Keyholding
Keyholding involves a company or trained personnel keeping hold of a spare key to your building.
LEARN MORE
Lock & Unlock
More than just a keyholder you completely trust to carry out daily locking or unlocking duties.
LEARN MORE
Mobile Patrols
Keep your premises safe and secure, even if you're not there - a visual deterrence to thieves and vandals.
LEARN MORE
Guarding
Trained uniformed Static Security Guard stationed at your business. 24 hours per day, 7 days a week for the whole year.
LEARN MORE
Meeting your insurance / landlord needs and protecting your empty properties. Giving you peace of mind.
LEARN MORE
Need to talk to someone about protecting your public sector premises.
Serving Your Local Area
Head Office
Unit F, Acorn Park
Lenton Lane Industrial Estate
Nottingham, NG7 2TR, UK
Call Us
0115 911 0213
(24 hrs)