Foremost Security control systems
Foremost Security control systems
Within Foremost there are a number of technology based systems which assist in the day-to-day provision of security services to our clients. These systems are also key from a longer term perspective because they help provide measures which Foremost use internally, and with clients, to continually improve the services provided.
Vehicle tracking systems allow Foremost to target the most appropriate vehicle to a site if a situation arises. The systems which also includes dashcams and GPS tracking have increased the effectiveness of the security team and improved both safety and environmental performance for the team.
The control room technology which supports Foremosts activities operates 24 hours per day 365 days of the year. It protects both the security staff and the clients interests and covers such things as lone worker checks.
The control also provides a central point of contact should any of our services be required.
Keyholding
Keyholding involves a company or trained personnel keeping hold of a spare key to your building.
LEARN MORE
Lock & Unlock
More than just a keyholder you completely trust to carry out daily locking or unlocking duties.
LEARN MORE
Mobile Patrols
Keep your premises safe and secure, even if you're not there - a visual deterrence to thieves and vandals.
LEARN MORE
Guarding
Trained uniformed Static Security Guard stationed at your business. 24 hours per day, 7 days a week for the whole year.
LEARN MORE
Meeting your insurance / landlord needs and protecting your empty properties. Giving you peace of mind.
LEARN MORE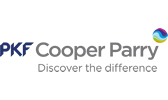 Need to talk to someone about protecting your business premises.
Serving Your Local Area
Head Office
Unit F, Acorn Park
Lenton Lane Industrial Estate
Nottingham, NG7 2TR, UK
Call Us
0115 911 0213
(24 hrs)