Who we protect
Security services covering your local area
Where we operate
We provide a full premises security service…
Our head office is in the centre of Nottingham. Since we began providing security services 25 years ago we have served Nottingham and Nottinghamshire businesses. In the last few years we have extended our coverage to support businesses in Derby and Leicester too – and the surrounding towns.
Nottingham Security Services
We provide all our services across all areas of the city of Nottingham.
Nottinghamshire Security
The county of Nottinghamshire is made up of 8 districts. In the 7, excluding the City of Nottingham, Foremost Security protect 150 businesses / clients.
Leicester & Leicestershire Security Services
We provide security services to the City of Leicester and the northern half of Leicestershire.
Derby & Derbyshire Security
Security services covering the City of Derby and the south eastern corner of the county of Derbyshire – Erewash & parts of South Derbyshire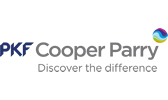 Need to talk to someone about protecting your business premises.
Serving Your Local Area
Head Office
Unit F, Acorn Park
Lenton Lane Industrial Estate
Nottingham, NG7 2TR, UK
Call Us
0115 911 0213
(24 hrs)